Vanceburg, Kentucky (March 15, 2019) – Impact RaceGear is pleased to announce that it will be the 2019 apparel provider for Chillicothe, Ohio area based Atomic Speedway. The announcement came just hours before the season kickoff for Atomic, which is a $12,000 to win Lucas Oil Late Model Dirt Series sanctioned event.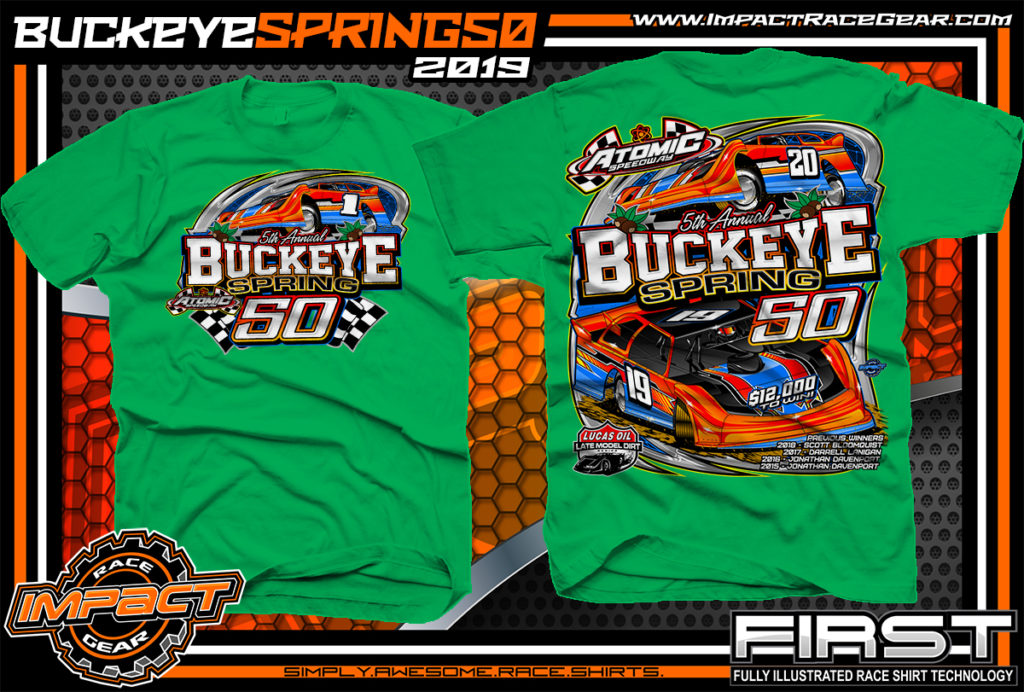 "With well over 30 nights of racing at Atomic, the level of competition they have every single week, combined with the fact that they will host many of the nation's top touring dirt series, made this an exciting venture for us", said Jamie Christy of Impact RaceGear. Atomic Speedway boasts a great weekly schedule consisting of Sprint Cars, Late Models, Modifieds, and more. Atomic plays host to touring series such as the Lucas Oil Late Model Dirt Series, the FAST Sprint Car Series, the BOSS Sprint Car Series, the Ohio Valley Sprint Car Association, the American Ethanol Late Model Series, as well as the All-Star Circuit of Champions Sprint Car Series. The 3/8 mile high bank will also host a number of prestigious non-sanctioned events.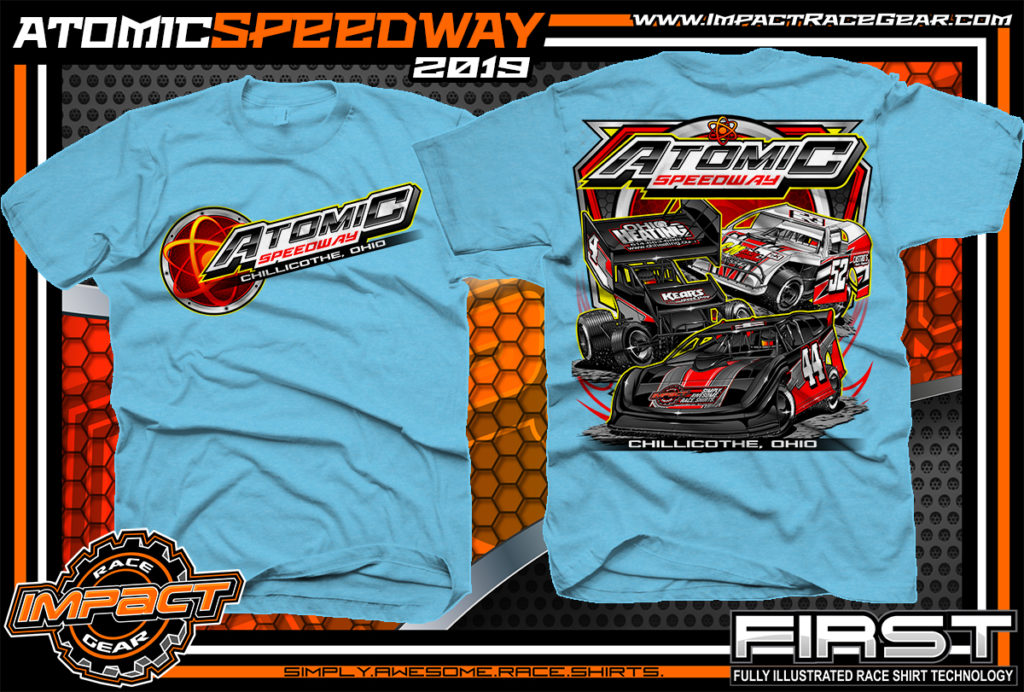 Impact RaceGear will be providing apparel for events, Atomic Speedway fanwear, as well as track personnel shirts. "Since we supply souvenirs and fanwear for teams, tracks, drivers, and sanctioning bodies throughout the United States, many of whom are dirt track oriented, this is an excellent partnership for us to provide T-shirts, sweatshirts, and headwear to one of Ohio's top dirt track venues. A large amount of our clients compete in Late Models, Sprint Cars, and Modifieds which are largely featured at Atomic Speedway. All this just added up to a great and exciting relationship", said Christy. Impact RaceGear is also the 2019 title sponsor for the Late Model division at Atomic Speedway.
You can learn more and you the Atomic Speedway schedule by visiting www.atomicspeedway.net. More information about Impact RaceGear and the services they provide in the form of custom screenprinted and embroidered apparel can be found by visiting www.impactracegear.com.